Washington State Will Actually Observe Daylight Savings Time- Despite A State Decision Not To
If you kind of remember that we had some kind of a decision that seemed to make sense last Spring, you are not wrong. So just in case you're wondering. Sunset will happen before 5 pm Monday, regardless.
The Difference an Hour Will Make This Fall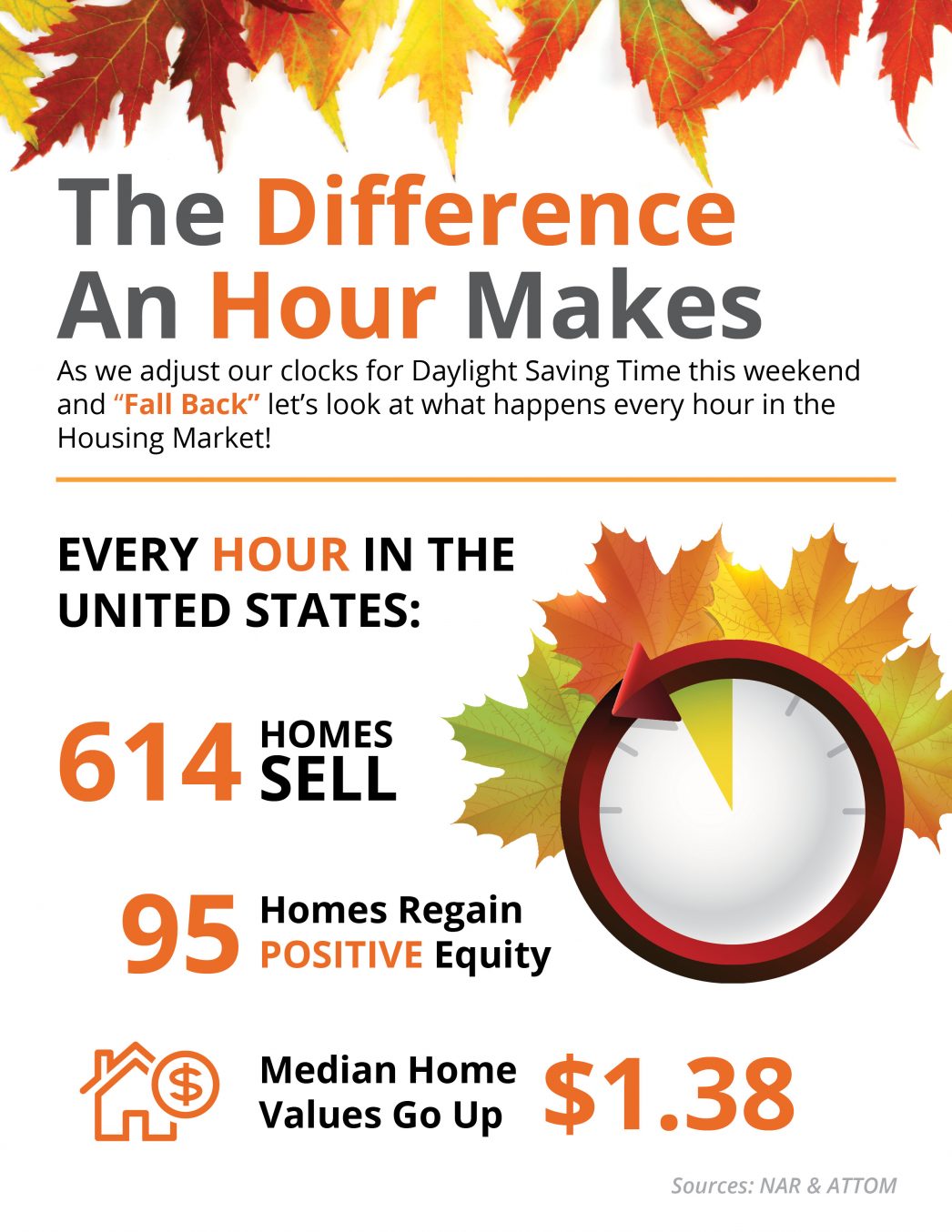 Every Hour in the U.S. Housing Market:
614 Homes Are Sold
95 Homes Regain Positive Equity
Median Home Values Go Up $1.38
As a northwest native, I have a great understanding of Skagit, Island and Snohomish Counties as to their character and growth potential. Drawing on my personal knowledge of schools, recreational facil....