According to CNBC, the average national FICO® score topped it's highest point of 706. This is excellent news for buyers. Your current score might be high enought to qualify for a home loan. Let's consider the credit score narrative to see if you can find a path to homeownership sooner than you might have thought.
Interest rates remain low. This means that now is a great time to buy a home and if you currently own a home, it is still a great time to sell! Fannie Mae reports that 58% of Americans polled believe that it is currently a good time to buy. On the same note, the Q3 2019 HOME Survey by the National Association of Realtors reports that 63% of people sureyed believe now is a good time to buy a home. Unfortunately, fear and misinformation often keep qualified buyers back from transitioning into homeownership.
CNBC also reports,
"For the first time, the average national credit score has reached 706, according to FICO®, the developer of one of the most commonly used scores by lenders."
This stat tells us that Americans are improving their credit scores and building toward a stronger financial future, especially after the market turmoil of the previous decade. With the current strong economy and rising wages, many Americans have improved their credit over the past few years, driving this national average up.
Americans with stronger credit are now entering the housing market, as a result, we are experiencing a rise in the FICO® Score Distribution of Closed Loans (see graph below):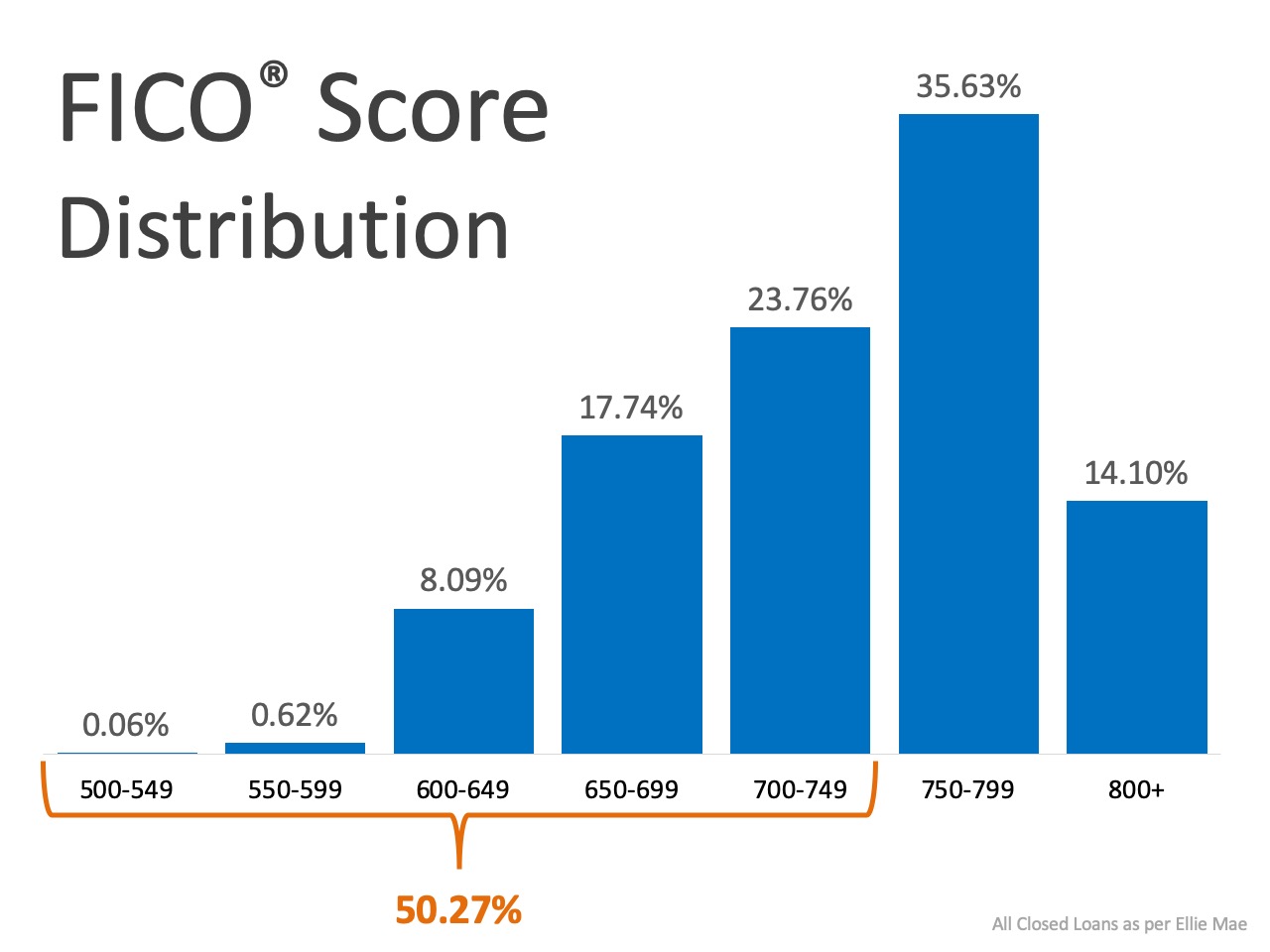 However, this does not indicate that you need a FICO® score over 700 to qualify for a home loan. Experian, the global leader in consumer and business credit reporting, notes:
FHA Loan: "FHA loans are ideal for those who have less-than-perfect credit and may not be able to qualify for a conventional mortgage loan. The size of your required down payment for an FHA loan depends on the state of your credit score: If your credit score is between 500 and 579, you must put 10% down. If your credit score is 580 or above, you can put as little as 3.5% down (but you can put down more if you want to)."
Conventional Loan: "It's possible to get approved for a conforming conventional loan with a credit score as low as 620, although some lenders may look for a score of 660 or better."
USDA Loan: "While the USDA doesn't have a set credit score requirement, most lenders offering USDA-guaranteed mortgages require a score of at least 640."
VA Loan: "As with income levels, lenders set their own minimum credit requirements for VA loan borrowers. Lenders are likely to check credit scores as part of their screening process, and most will set a minimum score, or cutoff, that loan applicants must exceed to be considered."
In Short
Many home loans are approved for people with a FICO® score that is not up to the national average. Qualifying for a mortgage might be easier than you think. Let's talk so we can talk about some resources of which you might not be aware. #WashingtonQualityHomes #SemankoRealtyGroup